Currently viewing a used Polaris RZR for sale in Wisconsin.
« Back
Price: $20,000.00
Location: Wisconsin

2016 Polaris RZR XP 1000 w/ Camoplast Tracks
10-27-2021
2016 Polaris RZR with Camoplast (Camso) UTV 4S1 Tracks (Stock tires included as well)Purchased in December when i lived in Colorado. Tracks were on it until last month, only 5 miles on stock tires. Everything is in great shape. Selling because i have no time to play with it since i moved here. Dual battery system installed, Winch and sound system run off of secondary battery to insure your starter battery never dies. Has complete soft cab enclosure, winch, 4 speaker sound system with Kicker amp and 10" Kicker sub. Used it in Colorado last winter, with the full cab enclosed i had no need for a heater, it gets plenty warm in there. It has always been stored inside beside multi day trips when it set on the trailer. It is being stored near Kendall Wisconsin. If you would like to see it let me know and we can set something up. I'll get the hours and miles readings off of it tonight.
Factory warranty until December. All Factory Recalls will be done next week.
Have i trailer i can include for $500.
Camoplast (Camso) UTV 4S1 Tracks
Super ATV 4500lb winch w/ winch mount
Super ATV winch accessory kit
Tusk UTV Fabric Roof
Tusk UTV Rear Window
GCL Soft full doors
EMP Laminated Safety Glass Windshield w/ wiper
UTV Giant Lower door insert w/ side panels
UTV Giant door bags
True UTV smart isolator (dual battery monitor)
Boss Audio 4 speaker set, Kicker amp, Kicker 10" sub
Shuriken SK-BT35 (secondary battery)
Rear view mirror
JVC Digital Media Receiver (KD-X320BTS)
Smittybilt fire extinguisher holder w/ fire extinguisher
Allstar Performance Quick Release Fire Extinguisher Bracket w/ fire extinguisher
Koplin Rhino Gear grips
Remco Shovel, Lug Wrench, Scissor Jack, Rubbermaid Action Packer Storage box, extra Gates belt, tool kit, anything i forgot to list and all small parts will come with it.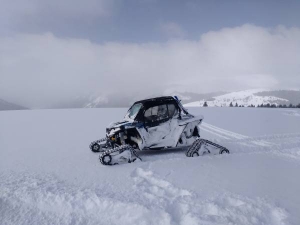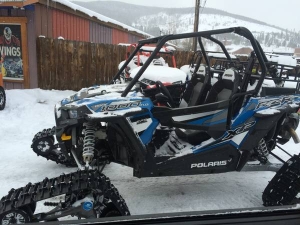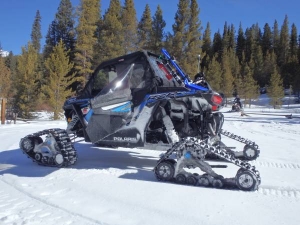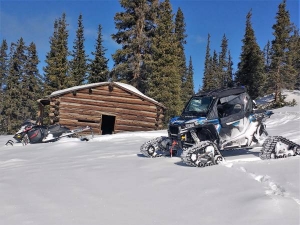 Filter by location: