Currently viewing a pre-owned Kawasaki Teryx for sale in Pennsylvania.
« Back
Price: $10,500.00
Location: Pennsylvania

2015 Kawasaki Teryx LE
10-02-2019
I have a 2015 Teryx LE that is like new. I bought this machine new at the end of last summer. I love it but my wife AND 6 year old love riding as much as I do so I need to upgrade to the Teryx 4. Still has 2 years left on the Kawasaki warranty. You can extend this warranty anytime before it expires. It is garage kept and adult ridden. This machine has the front brushguard extension, LED headlights, matching aluminum wheels, 600 lb dump bed, 4,000 lb Viper winch, roof, 2 tone Teryx seats, Fox shocks, 2 very large built-in storage boxes, and a dual vented windshield. There are around 400 miles. Break-in service was completed by Mosites Motorsports.
This is truly an awesome all around machine. Perfect for trail riding, hunting, or working around the property.
If you have any questions, let me know.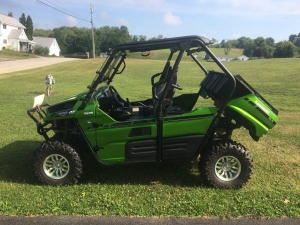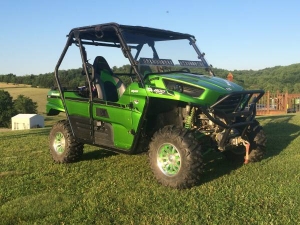 Filter by location: