Currently viewing a used Polaris Ranger for sale in Missouri.
« Back
Price: $4,500.00
Location: Missouri

2005 Polaris Ranger 500 4x4 SXS Reduced price
11-08-2021
2005 Polaris Ranger 500 4x4. Everything works. Runs and drives good. I've been rebuilding this all summer with the intentions to keep it for a long time. My wife now says it has to go. I bought it as a basket case. The original engine was run out of oil. I rebuilt and installed a different Ranger 500 engine. It has new rings, gaskets, cam timing chain, and valves. No issues with the engine. Once I had it running the transmission was really noisy, I installed a 2004 Sportsman 700 trans with 130 miles on it. The transmission is now nice and quiet and works great. The rear differential was leaking, I installed new bearings and seals. I replaced all of the u-joints and drive shaft yokes on the front mid and rear drive shafts. New parking brake rotor and pads. 1 new CV joint, all the bushings in rear control arms were replaced. It starts up easy, runs good, drives good. It's ready for the farm, hunting or the trails. I've been using it around the yard all summer as I worked the bugs out of it. My wife wants a new one. I've probably replaced more parts on it, I can't remember. New belt, etc...
The hour meter shows 597 Hours. The seat isn't perfect and it's missing the Rt Rear brake caliper (it stops fine, I don't think adding the caliper will really make it stop any faster/better).
I rebuilt it to keep, didn't just slap together. Asking $5750 OBO. Clean IL title. Good tires that don't leak.
I may consider partial or full trades on a nice 18+ ft boat, low hr 60" commercial zero turn mower, or a 2016 900XP.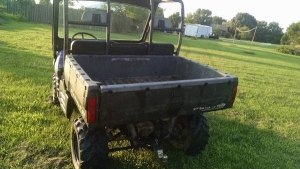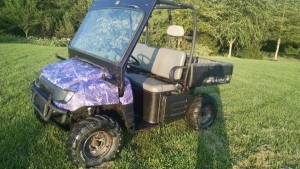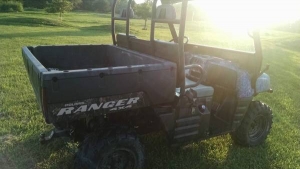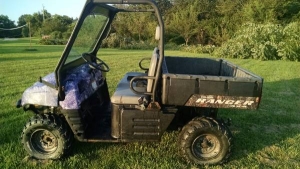 Filter by location: