Currently viewing a used Polaris RZR for sale in Illinois.
« Back
Price: $10,500.00
Location: Illinois

2011 polaris rzr 4 800 h.o. robbie gordon edition, possible trade for boat
10-29-2021
I am selling my 2011 rzr 4 seater robbie gordon edition. Only 1450 miles. Full hard roof, radio with aux., rear view mirror, side mirrors, hard doors, full length poly skid plates, led windshield pillar lights, led roof light bar, led rear lights, all hooked to led switches, winch w/new synthetic cable, aftermarket high flow radiator, rear storage box, extra belt, no toil air filter, recent plugs and fluid change. Selling because I only use it 4 times a year to trail ride in Wisconsin, once this year. Low miles, great shape. Love the machine, just no time to use it. If I get close to asking price, I will include the glacier plow amd mount I have. Asking $10,500obo. Email or text
text is best for quickest response. Thanks for looking! ALSO, IF YOU ARE GOING TO TRY TO LOWBALL ME WTH AN $8000 OFFER, DON'T WASTE OUR TIME!
POSSIBLE TRADE FOR 19-24 FOOT BOAT OF EQUAL VALUE, MUST BE IN GOOD/GREAT SHAPE, NO JUNK OR PROJECTS
I'm sure I am forgetting some things, but I think I got most of it, machine runs and rides great, never a problem with it. Also, does have a 3/4 windshield not on it!
I also have an almost brand new 20 foot car hauler that I bought a while after I got this because I also bought 2 quads for the kids, so I sold my rzr trailer and used this to haul all of them. Trailer isn't even a year old and has all the upgrades, led lights, spare tire, etc. I'm asking $2800 for that. May swing a package deal!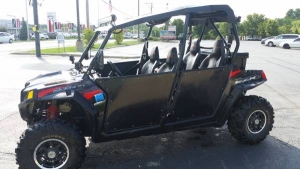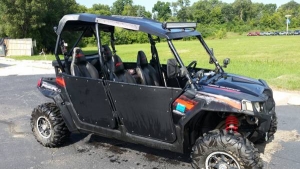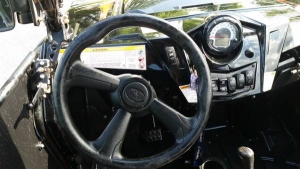 Share this used UTV for sale with a friend: https://www.utvtrader.net/for-sale/illinois/2011-polaris-rzr-4-800-ho-robbie-gordon-edition-possible-trade-for-boat-1
Report this UTV listing:
Click here to report this post to utv trader
Filter by location: