Currently viewing a pre-owned RZR for sale in Arkansas.
« Back
Price: $11,000.00
Location: Arkansas

Trade for RZR, Maverick, etc
11-05-2019
For sale or trade: 1982 Jeep CJ7. 258 I6 with Motorcraft 2100 carb, 4 speed Tremec-4 transmission and Dana 300 transfer. Fresh trans and transfer case rebuild, along with new clutch, throwout bearing, and flywheel. Fresh complete axle rebuilds. New WARN hubs. New Battery. Full size Chrysler 12 bolt rear axle, full size Chrysler truck front axle. Aftermarket drive shaft. Fully bed-lined interior. Great sound system. Custom front and rear bumpers/brush guard with like new12,000 winch. Approximately 7" of lift with 90% tread on Mickey Thompson 35/12.50 Mud Terrain tires, spare is like new. New steering axle, newer seats, comes with a hardtop and two sets of hard doors plus bikini top and full soft doors as well.
Jeep runs great. If you're looking for a pristine jeep, this ain't it. I'll be straight up so you know what to expect. There are some small things that don't work, such as the horn, fuel gauge, and the speedometer is wonky. The carb has never had a choke, never needed it. Paint is probably a 6/10, but looks nice and doesn't make you cringe when a tree limb swipes down the side. Body has some dings/dents/few places that are filled. Floorpans have been replaced.
Possibly interested in - nice convertible V8 sports car, RZR, Maverick, nice Boat, 4x4 Tractor with Loader, etc. $10-11,000 trade value.
My number is 8seven0-21four-1four70. Call or text.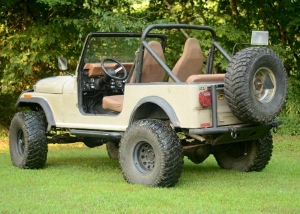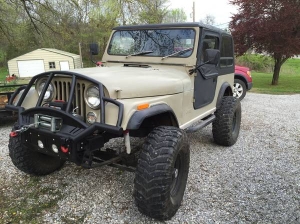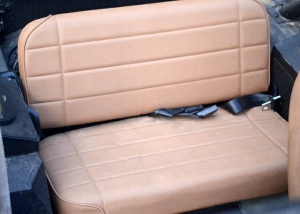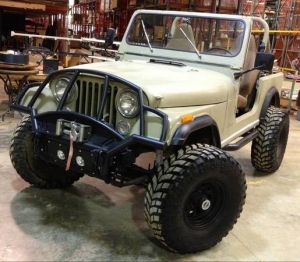 Filter by location: